Last Updated on September 26, 2023 by Rizwan
Web Browsers are gateway to the Internet. Choosing a web browser depends on many facts. Most of times, we choose a browser because of a suggestion from friend or family member; or even a professional.
It might come pre-installed when you buy a computer or you found it installed on a device and you become habitual to that particular browser. Reasons can be countless.
Just close your eyes and think, "Why am I using this browser?"
If you are an intermediate or expert user, chances are that you might be using more than one web browser.
Anyhow, lets stop thinking and have a look at Top Ten Browsers at this time!
---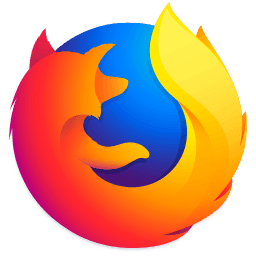 1- Mozilla Firefox
Most loved browser ever! Mature and Comfortable browser for years.
Initially released in 2002, Firefox, once crushed the Internet Explorer and other kitten browsers. Then Google Chrome debuted and amazed the world with its stormy speed.
The speed difference was too obvious that the Firefox, even with its blazing speed and features, could not prove itself.
This battle started back in 2008 and will continue, unless one of these gives up.
November 2017 was a new dawn for Firefox!
The disappointed Firefox lovers amazingly surprised the real speed in action. Though not a clear speed difference, yet Firefox (Firefox Quantum) proved itself better than Chrome, and the rest of competition, obviously.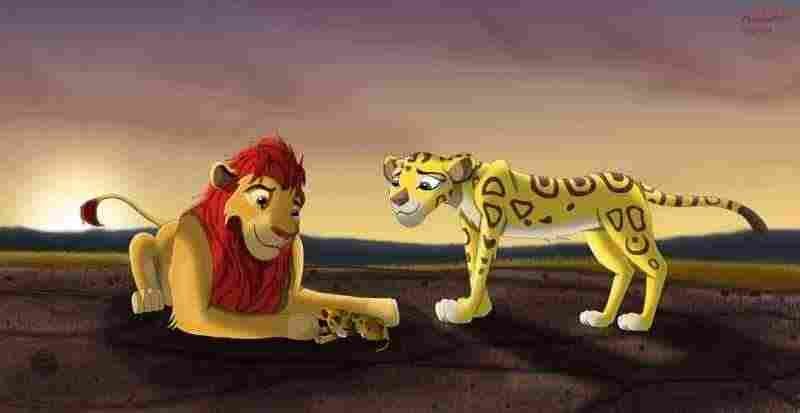 Finally Firefox understood the fact what makes Cheetah hunt more than Lion.
---
2- Google Chrome
The real champ. Reliable, comfortable and blazing fast.
Practically, Google Chrome could be No. 1 web browser for Windows if it could limit its hungry memory usage.
It is secure by all means unless Google (the developer of Chrome) stops monitoring user data. Though it is used for user benefit, some users might not like it and it goes in favor of nobody but the competitors, who have highlighted this for their advantage.
Believe it or not, Google Chrome is real and practical browser. Listen to IT professionals and everybody else boasting for other browsers with speed, security and performance statistics. Try them all one by one (if possible). But at the end of the day, you will realize Chrome is the only reliable web browser and best for everyday use. You might discover some browser to work pretty well for your browsing, but after a few minutes, hours, days or weeks, you will ultimately conclude the actual fact; Chrome is the best choice!
---
3- Opera
Unique design. Useful features. Low memory usage.
Opera, once used to be a unique browser with beautiful interface but slow speed. People used to love this gentle browser for its unique features and design.
As browser war entered the speed track, where speed was considered No. 1 winning rank factor, Opera, with its old browsing engine, could not compete with other web browsers. So it decided to build Opera from the scratch. With powerful and emerging browser engine which has been used by Google Chrome.
Though Opera tried to carry its unique features with new engine but all of those features could not be applied with Chromium engine. So it has to lose its loyal users and started look like other typical browsers.
Opera still offers some unique features such as VPN, social sidebar etc. It uses less memory than Chrome, comparatively.
---
4- Microsoft Edge
Default in Windows 10. Live with it.
Well, a successor of Internet Explorer, developed by Microsoft, pre-installed in Windows 10, powered and advertised by Microsoft in Bing search and Windows 10, of course. The same strategy like Google advertised and pushed Chrome. It becomes even more powerful with Windows 10 installation and suggestion to use Microsoft Edge by Windows OS.
Besides this, Microsoft Edge is a powerful, faster and reliable web browser for Windows 10. It has very limited browser extensions (addons) but very powerful solid core engine which is capable to compete with Firefox and Chrome.
In some statistics shown by Microsoft, Edge browser is less battery consuming, faster and secure than both Mozilla Firefox and Google Chrome.
Edge is only available for Windows 10. It is not available for Windows 8, Windows 7 or earlier versions like Windows XP and Win 9x.
---
5- Vivaldi
Beautiful colors. Endless customization. Killer tools.
If you are fascinated by colors, Vivaldi is for you! Based on Chrome engine, Vivaldi has core focus on design and UI. It is probably the best browser with endless customization possibilities.
Vivaldi is a mixture of Opera and Chrome. Fetching goodness of both, it fulfills the needs of everyday browsing pretty nicely.
However, it is not a mature browser yet. Sometimes if annoys with old Opera like features. But these features are said to be presented on public demand. So you can be lucky if you find your desired customization and features.
Vivaldi is a treasure to a new world of web browsers. It makes you feel pleasant and happy with its surprising features.
---
6- Internet Explorer
Old yet gold. Can do what others can not.
IE (Internet Explorer) is the fundamental browser every Windows user has to use, at least once. Powered by Microsoft itself and pre-installed with all Windows releases, even in Windows 10.
Internet Explorer is a secure and basic browser. It can meet most of your browsing needs. But it is not capable to compete with modern web technology which is essential.
Internet Explorer (IE) has retired in favor of Microsoft Edge browser. But Edge is only available in Windows 10.
IE is very secure and can be reliable in Government institutions, exams, banking etc.
Despite of its limitations, Internet Explorer is still essential to work on Windows.
---
7- Brave Browser
Surf the web bravely. Secure and private.
Brave is a secure, seriously secure browser. It mainly focuses on security and privacy. It blocks ads and trackers better than others.
Its private browsing mode offers "Private tab with Tor". This feature makes Brave browser different and truly private.
---
8- UC Browser
Clever tools. Powerful engine. Super fast.
UC Browser is an old player in the browsing competition. Native ad-blocker, night mode, image compression, smart download manager, video pop-out and video downloader make UC browser packed with super powers.
The privacy and security of UC browser is not reported to be rock solid. But there are no issues or real complaints other than rumors. If you are very very conscious about privacy and security, consider the credibility of UC browser on other platforms (mobile etc). Its fame is enough to ensure its claims.
---
9- Maxthon Browser
Unique. Elegant. Interesting.
Named Maxthon Cloud browser. A unique browser with cloud sync feature which make it look different in crowd.
With native ad-blocker, magic auto-fill form and resource sniffer to download video, Maxthon has something extra for you.
If it is not enough then night mode, screenshot capture and custom skin are some extra features to make you happier.
Well, the only annoying thing about Maxthon is "Maxthon 5". days, months and years passed, but Maxthon 5 is still Maxthon 5. No new version for a long time.
---
10- Tor Browser
Private. Secure. Anonymous. Secret.
Tor, a hunk in fox skin, uses Firefox with ultimate anonymity weapons. The most private tool in browsing arsenal which nobody would want you to discover, ever!
With Tor browser, you enter and leave the web with no marks for anyone to find you. It is seriously most private browser in the world.
Government and security bodies hate it. Hackers love it. And better not to admire Tor anymore.
---