Last Updated on September 26, 2023 by Rizwan
We watch YouTube in a web browser on desktop machines, but now YouTube progressive web app (PWA) is launched for Windows 10.
Things you need to know:
YouTube app can be activated/installed directly from the browser address bar.
In Chrome, this app is a hybrid of browser app/extension and Windows app.
Once installed/activated, YouTube app icon appears on the desktop and taskbar.
Video download support is not available so far.
YouTube PWA is slower than in-browser experience.
Removing YouTube app is not seamless yet.
Watching YouTube videos on desktop brings more fun on bigger screen as compared to mobile phones. But about 90% users use the traditional in-browser way to access YouTube because Windows 10 has not got as sophisticated YouTube app as on mobile (Android and iOS) devices.
YouTube has released a feature that enables us to access YouTube as a progressive web app (PWA). We have tested it on Chrome browser, but it is available for Microsoft Edge browser as well (of course)!
Here is a tour to YouTube PWA for Windows 10. Let's have a look!
How to install?
Open YouTube.com in Chrome browser and you will see a plus icon in address bar. Alternatively, installation option is also available in more button menu.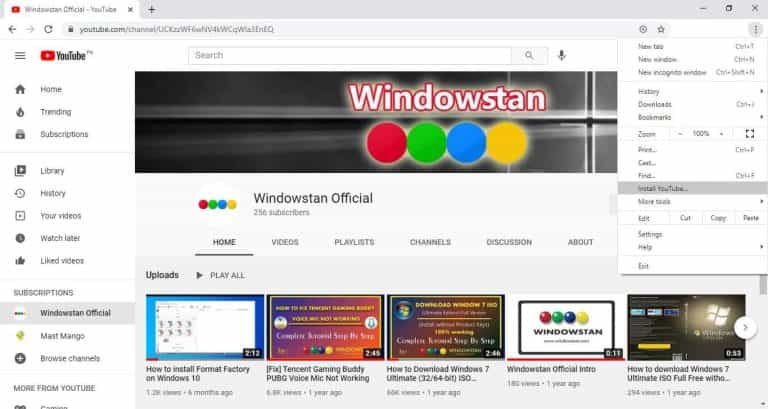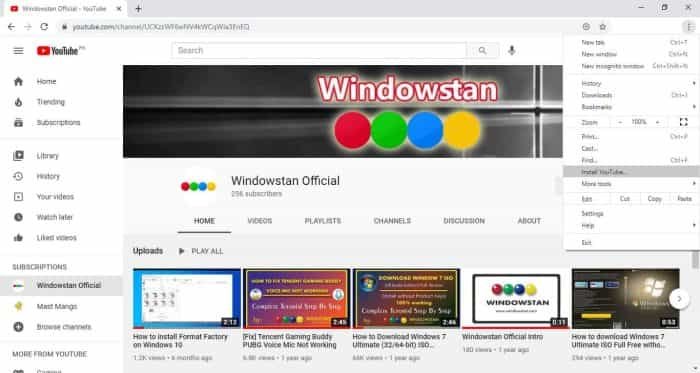 Click the icon and app installation confirmation popup will appear. Press the Install button to continue.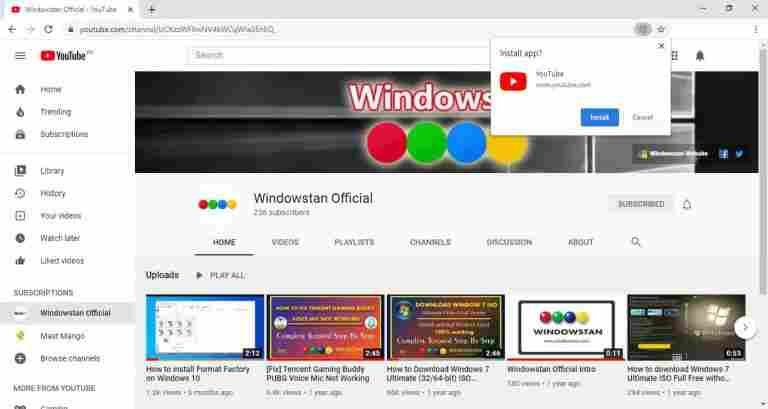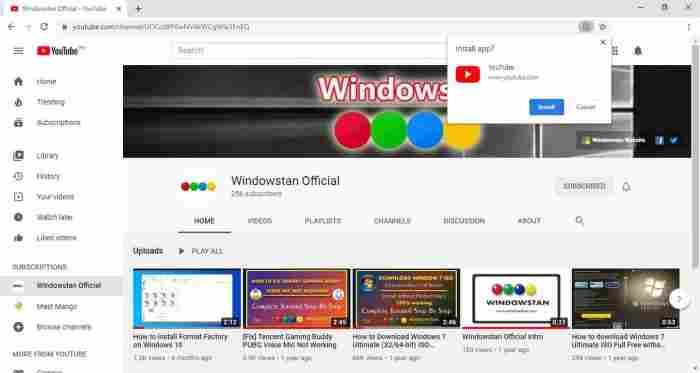 YouTube app interface
The app interface is similar to the web version. However, it is a bit optimized and isolated from the web browser for maximum focus.
Here is how it looks.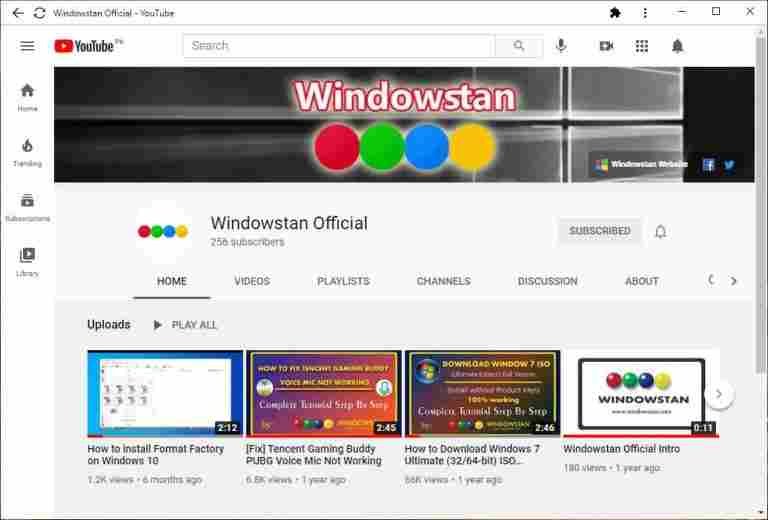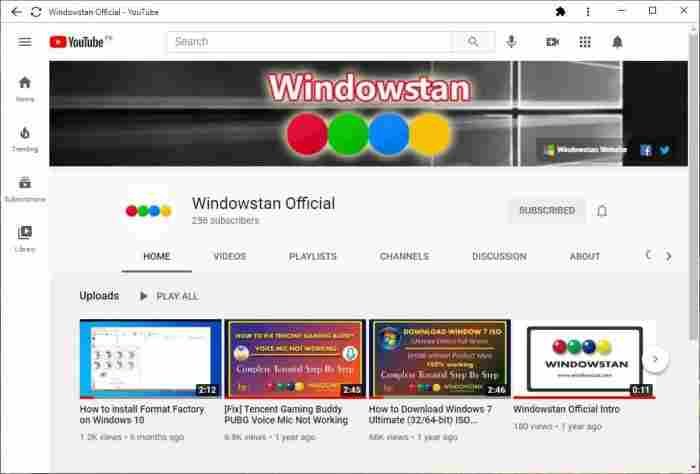 Video playback interface is almost same. But unlike mobile version of YouTube app the download button is still not available in desktop version.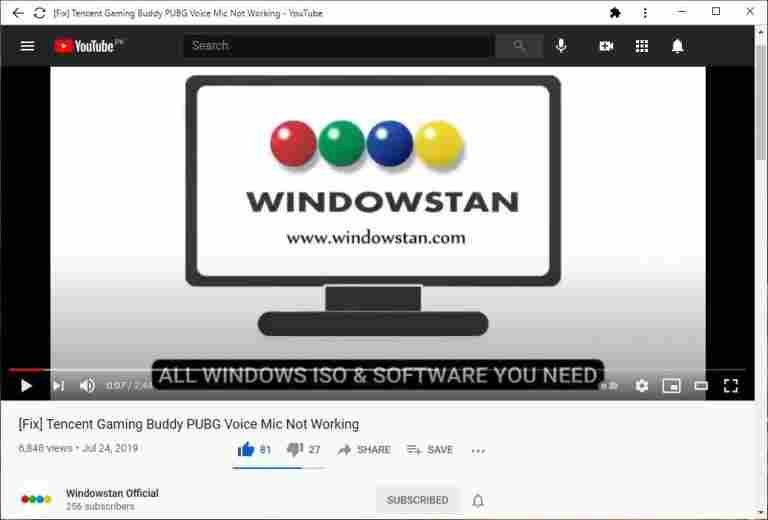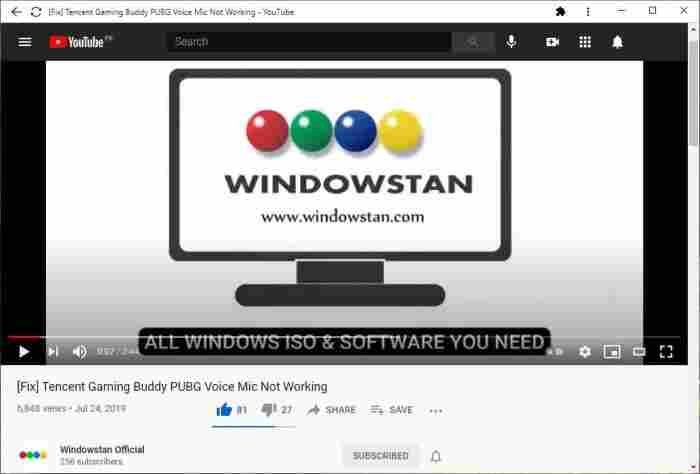 The YouTube app icon appears on desktop as well as on taskbar and start menu.
Once the app is installed, next time when you open YouTube in a browser the arrow icon appears in the address bar (instead of plus icon). You can press that arrow icon to open the same YouTube video in the app.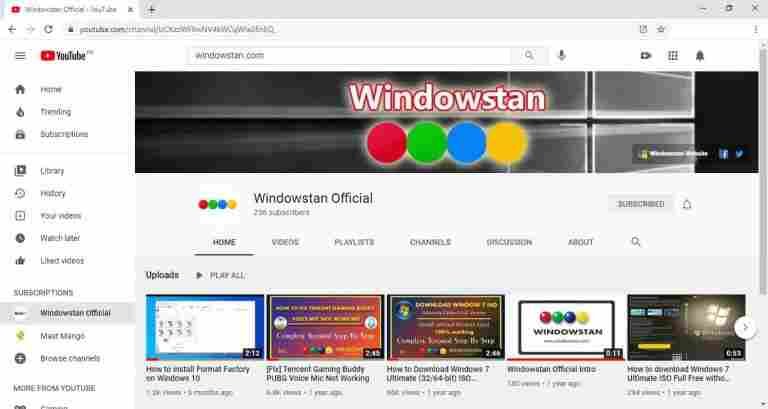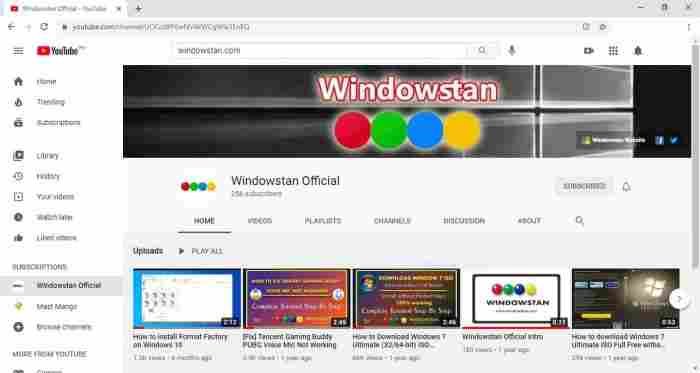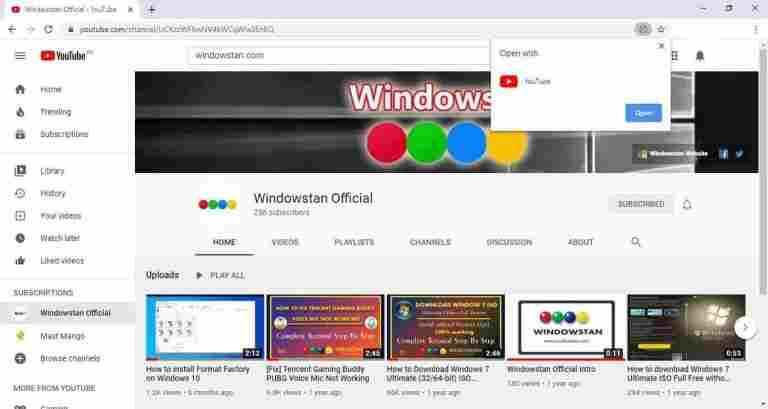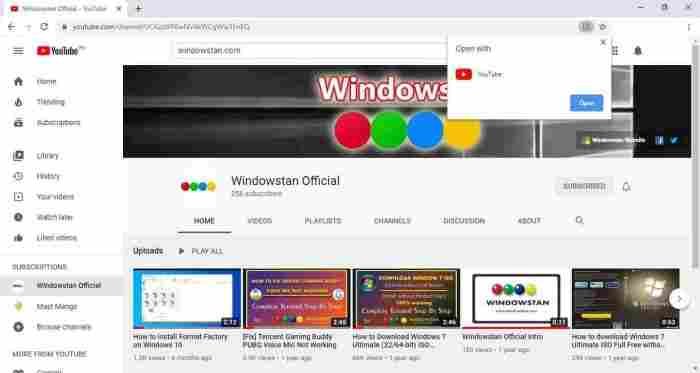 How to uninstall YouTube app?
Installation was easier, however, at the time of testing, the uninstall options do not work seamlessly.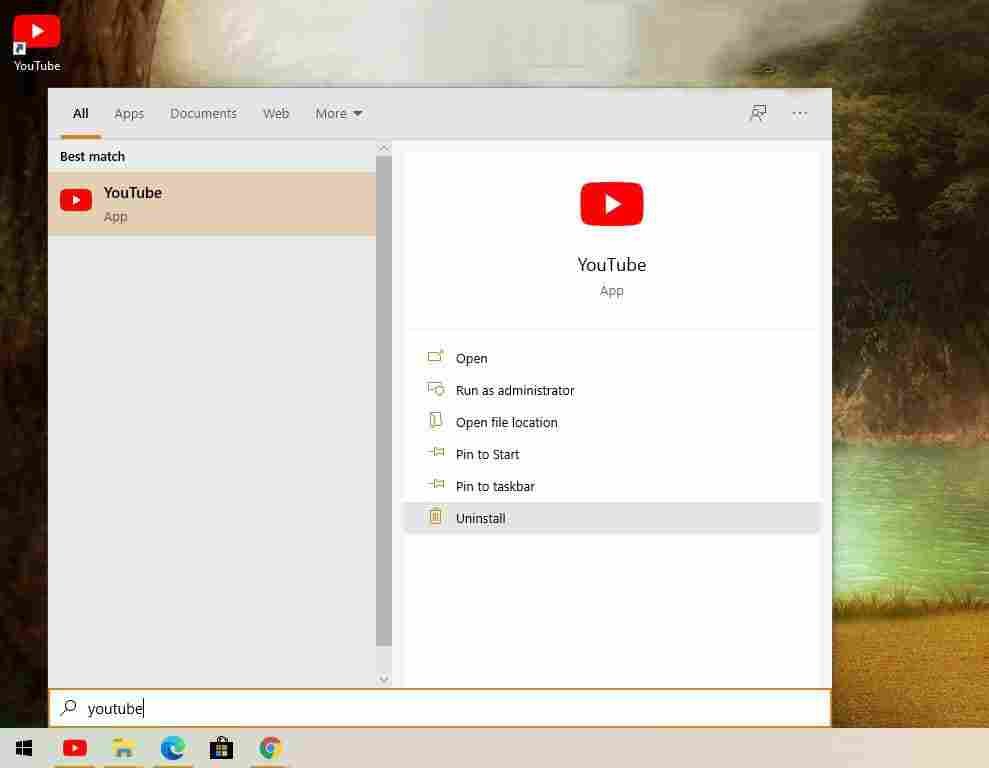 Maybe YouTube will fix the uninstallation issue in the future but here is a simple way to remove YouTube app from Chrome and Windows 10.
Open Chrome browser and type the following command in the address bar:
chrome://apps
and press Enter key.
Now right-click on the YouTube app icon and select Remove from Chrome option from the menu.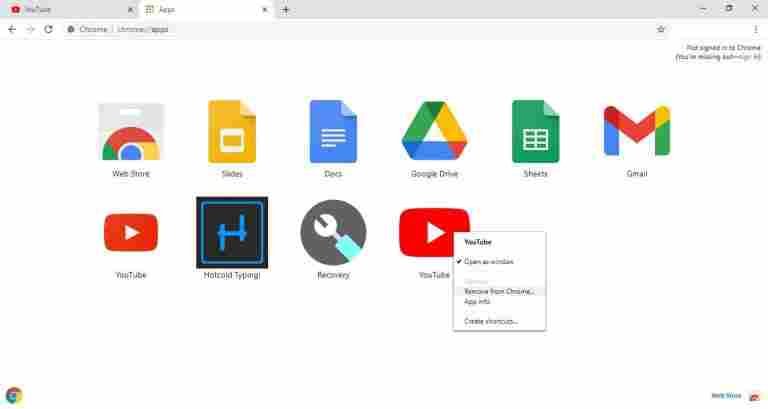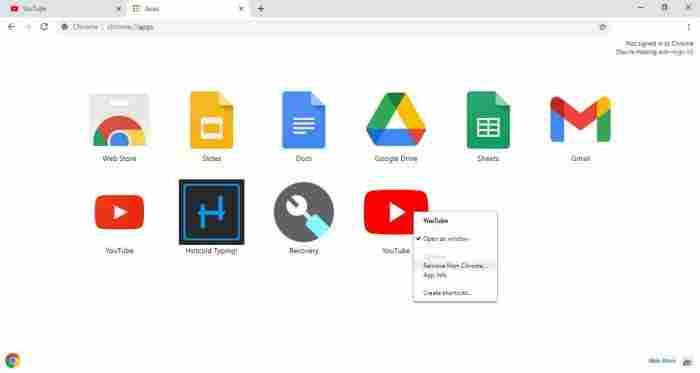 Select Remove button in the popup to confirm.
The app has successfully removed.
Final thoughts
YouTube app for desktop could be really helpful if it has download video option as well as other useful features just like mobile app version. It will considerably replace the video downloader programs for Windows, which YouTube does not favor. But this app is just in startup phase. Let's see what features it brings in future.