Last Updated on September 26, 2023 by Rizwan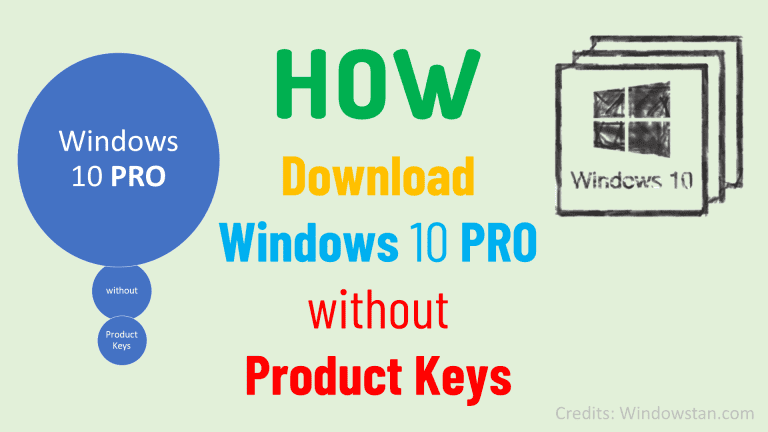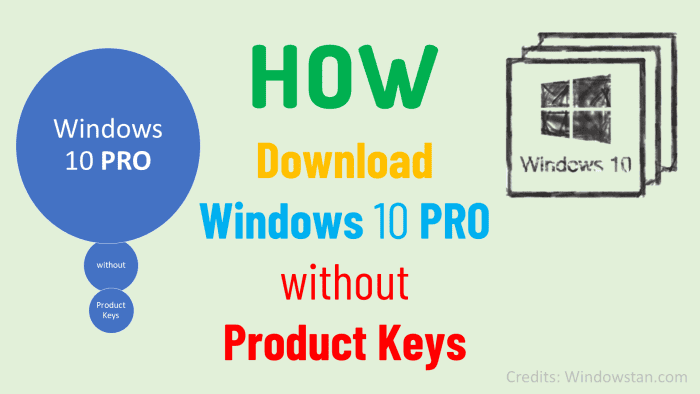 Ready to Download Windows 10 Pro ISO File Without product key from Microsoft's Official Website. Here's how to download windows 10 legally.
As we all know, Microsoft offers a golden offer for those who already have an official license to upgrade the version of Windows.
However, those who haven't availed this offer and want to upgrade their system version can follow these steps to download Windows10 ISO file without a product key. As far as the ISO image is concerned, you don't need any product key or license. But to avail of the new features of Windows 10, you must need it. Purchasing a license is mandatory to activate Windows and to resume the essential services.
Where to Download Windows 10 ISO from?
You can easily download the latest version of Windows from the official website of Microsoft. Just head over to the official windows 10 download page and click on "the download tool now" option. This will allow you to download the Media Creation Tool that can be used subsequently to install the OS on multiple devices.
Here's how you can download it.
Download Windows 10 ISO File Using Media Creation Tool
Head over to the Official Website of Microsoft.
Click on 'Download Tool Now'. The Media Creation Tool will start to download.
This Screen will appear. Wait till it loads. On the next Screen 'Applicable notices and License terms' will come, read them thoroughly and click on 'Accept'.
Now if you want to upgrade your PC you can select the first radio button 'Upgrade this PC now'. And proceed on next.
But we have to download the Creation installation Media for another Pc. So, select the second radio button 'Create Installation Media for another PC' and click on 'Next'.
On the next screen, you have to select the Architecture, Edition & Language for your ISO file.
Here you can select any language you want. Just uncheck the button 'Use recommended options for this PC' and you will be allowed to select your own choice. Following languages are available that you can select:
I'll go with English. Select each option and proceed with 'Next'.
On the next screen, you'll be asked 'Choose which media to use'. Here you can go with downloading ISO files or USB Flash Drive that needs to e 8GB.
Select the second radio button and proceed with 'Next'.
Now, you have to select the place where you want to download the ISO file. Select that place and click on the 'Save' button.
ISO file will start downloading. The download will take time, based on your System's speed and your internet connection.
After downloading the ISO image file completely, the Media Creation tool starts verification automatically. After completion of verification, the following screen will appear.
Click on the 'Finish' button. You're all set.
Download Windows 10 ISO by Using Operating System other than PC
Open your web browser >. Official website of Microsoft.
Select the edition > windows 10 > confirm
Select language > Confirm.
Select the version according to your system's compatibility.
ISO file will begin to download.
Download Windows 10 without the Media Creation Tool
Open your web browser. Head on to Microsoft Windows 10 download webpage.
Open the inspect panel by pressing Ctrl+Shift+i or simply press F12 to open the inspect panel.
On the right corner of the windows, press the 3 dots >go to More Tools > Network conditions.
Next to 'User-agent' uncheck 'select automatically option". Select a user agent of your choice i.e., chrome os
Without closing the developer settings refresh the page, hit the reload button or simply press F5.
The same windows 10 download page will open, with a drop-down menu to select the edition of Windows ISO file. Press the "confirm" button.
Select the language which you want to download and press "confirm".
On the next screen, two buttons will appear.
64-bit Download
32-bit Download
Click your desired link and download will start immediately.
Note: These download links have validation of 24 hours. So, you need to complete the process before it expires.