Last Updated on September 26, 2023 by Rizwan
Download Adobe Flash Player – Windows 10 version Free | Latest Adobe Flash Player for Windows 10 (64 bit/32 bit)
Note: Adobe Flash Player has discontinued active support since December 31, 2020. Adobe does not recommend using flash player anymore because it can cause security risks. Learn more from Adobe.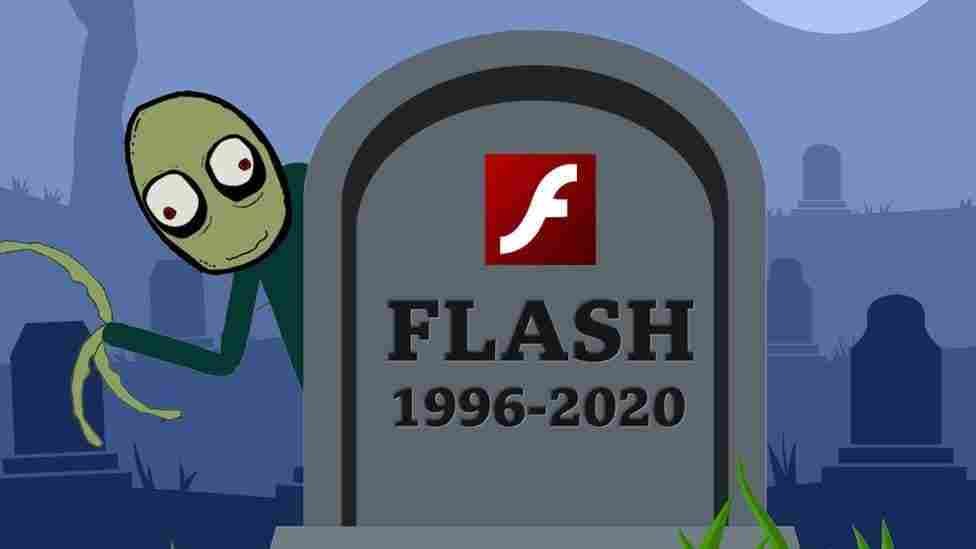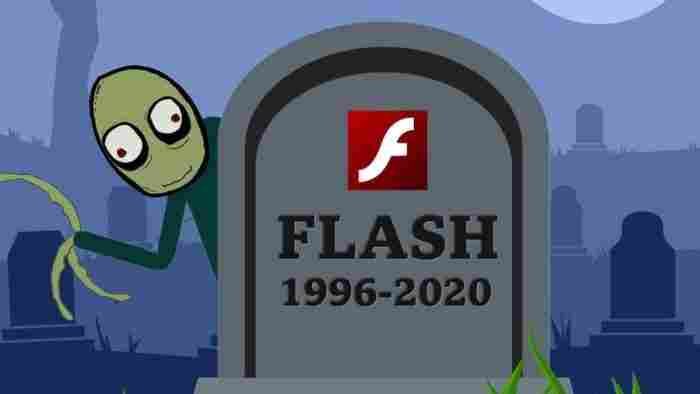 Watch the video below for more information about Adobe Flash Player End of Life (EOL).
Overview
Adobe Flash Player for Windows 10 Description
Download the latest version of Adobe Flash Player for Windows 10, 7, 8/8.1 (64 BIT/32 BIT) with the official direct download link with offline installer standalone setup. This direct link allows high speed fastest full bandwidth download of Adobe Flash Player (64 bit & 32 bit).
Experience the best quality of video and audio on the web. If you are not happy with video quality then give Adobe Flash Player a try. You will see the difference.
Direct link to download Adobe Flash Player offline installer standalone setup (latest version) plugin for web browser, including Internet Explorer, Mozilla Firefox, Google Chrome, Opera, and other browsers.
You will find the latest version of the full installer for the Adobe Flash Player (aka standalone Flashplayer) at the end of this post. You can skip reading this and fast forward to the bottom of the post if you are in a hurry (:
Why Download Adobe Flash Player Offline Installer?
Most Internet users prefer to download Adobe Flash Player full offline standalone installers (MSI/EXE) for Mozilla Firefox and Internet Explorer, instead of online setup. Do you know why?
The small, about 900KB installer is actually a downloader for the full setup file. If due to any problem, the user or system is unable to install Flash Player, the installer deletes itself from the disk, leaving the poor user alone gazing at strange errors including the 'famous' required Flash Player plugin is missing error.
You can't access the tiny online installer (actually a downloader) after failure. You have to download the installer again from the official download page of Adobe flash player, every time the installation fails.
The solution is, download the offline installer of flash player from Macromedia/Adobe official servers. This will download the full file to your disk rather than the linker file.
Introduction to Adobe Flash Player Offline Installer
Adobe Flash Player is a freeware software for viewing multimedia content, streaming video and audio (mainly required for YouTube, DailyMotion, Vimeo, SoundCloud, live streaming on channels and, flash-based applications, and some other multimedia websites). You must have this browser plugin installed to play next-generation games on your PC or Mac.
Usage
Adobe Flash Player is a highly recommended, recognized, and popular client runtime that brings high-quality web content to your local computer. This runtime enables you to experience high-quality playback of streaming content on the web and play HD (High Definition) and HQ (High Quality) videos in your browser quite smoothly and with optimum performance. It is required for browsers as a plugin for playing flash videos, animations, clips, sounds, music, high-quality graphics, and more.
Supported Platforms
Flash Player plugin is internally used by Adobe AIR (Adobe Integrated Runtime) that is capable to render support for the cross-platform environment including Microsoft Windows (Windows XP, Windows 7, Windows 8 and Windows 10), Apple Macintosh (Mac OS X), Linux (Ubuntu) and mobile operating systems(Android, iOS, etc.). On smartphones, flash player will enable you to play FLV videos and watch live streaming TV channels on your mobile device.
Why do You Need Adobe Flash Player Offline Setup?
Video, audio, and other multimedia content can not play without the Flash Player plugin. You will need to install the Flash Player add-on when you go to any multimedia website and try to play some streaming video or audio online. Sometimes the browser doesn't prompt to install the Flash plugin and plays the audio or video content. Such browsers have either some alternative technology to Adobe Flash or have already installed its essential components. But, sooner or later, you will need to download and install this plugin (some people call it extension or ActiveX) whenever high-quality streaming content is to be played.
Adobe FlashPlayer has now considered one of the essential runtimes as a large part of the World Wide Web requires Adobe Flash Player to be installed on your computer. In simple words, it is one of the must-have utilities that you should install after a fresh installation of Windows. It was developed by Macromedia.
It's obvious that if you don't have the Flashplayer plugin installed, you will miss a big part of the modern web. You need this plug-in to:
Watch videos on YouTube and other video streaming websites.
Play flash-based online games, including Facebook games.
See flashing animated ads that require this plugin.
View shockwave flash-based content online in your web browser.
Watch animations and videos in the browser
Test flash banners or other media
Play video clips powered by flash player
Supported Browsers
Flash Player is supported by almost all popular operating systems, including Windows, Mac, and Linux. All popular browsers can handle it easily. Minimum browser version requirements are:
Internet Explorer 6 and later
Mozilla Firefox 3 and later
Google Chrome
Opera 9.5 and later
Safari 4 and later version
It has become a key element of the Internet World and has dominated all operating systems, internet browsers, and even portable devices like tablets and mobile/cell phones.
Though there is no explicit user interface yet it provides some playback controls and other hardware utilization and customization options for best and suitable performance.
Adobe Flash Player Offline Installer Key Features
Enhanced support for smartphones, smartbooks, netbooks, personal computers, tablets, and other mobile devices.
Brings HD (High definition) quality video to all ranges of mobile devices to play smoothly.
Support extraordinary featured devices, including touch, multi-touch, gestures, accelerometer input, and motion sensor.
Adobe Flash Player is capable to play streaming for live events, peer-assisted networking, buffer control, and online content protection.
Enhanced mouse control allows better control over the precise detection of mouse clicks.
SWF Shockwave Flash files optimization to play Shockwave media files much better and smoother.
Advanced and improved control for bitmaps.
Adobe Flash Player Offline Installer Requirements
Hardware Requirements
CPU at least 2.33GHz or above x86 compatible. Another is Intel Atom 1.6GHz or a faster processor required for netbooks.
512MB of RAM. In the case of netbooks, at least 1GB of RAM is recommended.
128MB of graphics memory.
Software Requirements
Internet Explorer 6 or later
Mozilla Firefox 3 or later
Google Chrome (all versions)
Opera 9.5 or above
Apple Safari 4 or later
Adobe Flash Player Offline Installer
Well, it's clear that the standard online installer takes more time and requires a constant internet connection until the download, as well as the installation process, is finished. So, the best alternative way is to download the Flash player standalone installer full version package. It will be saved permanently on disk and you can reuse it many times on multiple devices. It helps you save Internet bandwidth and your time to download again and again on multiple devices.
The online installer takes much more time to download this software. While the offline setup downloads and installs in seconds.
Adobe Flash Player for Windows 10 (64 bit/32 bit)
Download Adobe Flash Player
Free  Download Adobe Flash Player for Windows 10 for free without any hassle!
Download Flash Player Offline Installer
Here are the one-click direct download links from the official website of Adobe/Macromedia.
Choose according to your browser.
IE (for Internet Explorer)
Non-IE (for Mozilla Firefox, Chrome, Opera, and all other browsers)
The good point about these links is that you can always download the latest version of Adobe Flash Player Offline Installer setup. So enjoy this powerful multimedia utility.