Your Windows 10 download is almost ready!
Microsoft does not allow hosting their ISO files on third party servers. That's why you will download the following Windows 10 ISO Tool, which is a small file. But don't confuse with its file size because this is just a tool that will lead you to your desired Windows 10 ISO download links.
Windows 10 ISO download any
version
edition
architecture
language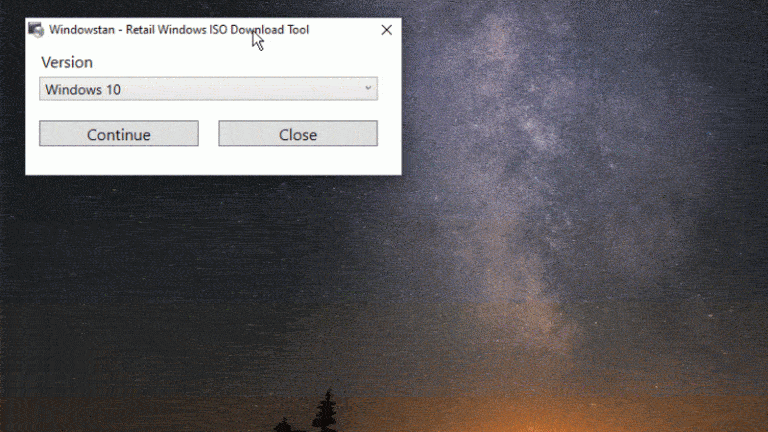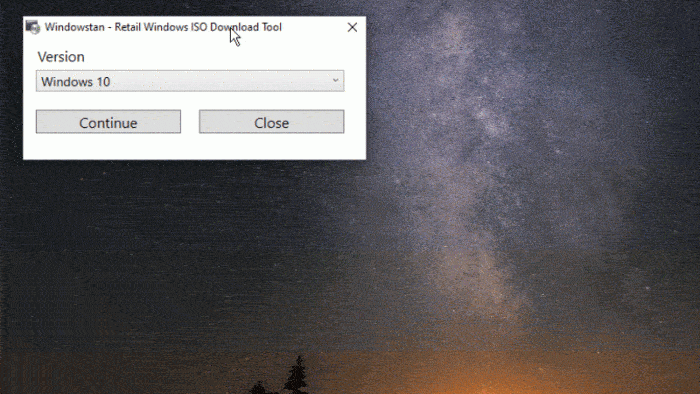 Just a few linear steps to download your desired Windows 10 ISO using this tool
100% LEGAL & GENUINE Windows 10 ISO Direct from Microsoft official servers
What is Windows 10 ISO Download Tool by Windowtan?
For a few years, we have been providing cloud hosted direct download links for Windows 10 ISO files. Though, users were very happy and comfortable with our easy to access ISOs, Microsoft does not allow hosting its products anywhere else, according to its policy. And hence, we have to settle for some way which does not violate Microsoft policies while prioritizing the comfort of our friends and visitors. That's how Windows 10 ISO download tool by Windowstan is here for you!
Features:
Tiny file
Portable (No installation needed), just download and run the program.
Full freedom to choose Windows 10 version, edition, release, language and architecture.
Windows 10 Home, Pro and Education ISO support.
Download starts in browser and you can copy the download link to IDM or your favorite download manager.
100% legal, safe, secure and trusted method to download Windows 10 genuine ISO.
Thank you for loving Windowstan and sharing it with your community.