Last Updated on September 29, 2023 by Rizwan
What you need to know
Skype has tweeted that it does not sell data to third parties or compromise user privacy.
The privacy policy of Microsoft, however, clearly states that it uses third party data for improvement or whatever.
People are wondering if Skype could be the potential alternative to WhatsApp this year and beyond?
Does Microsoft really sells or manipulates user privacy?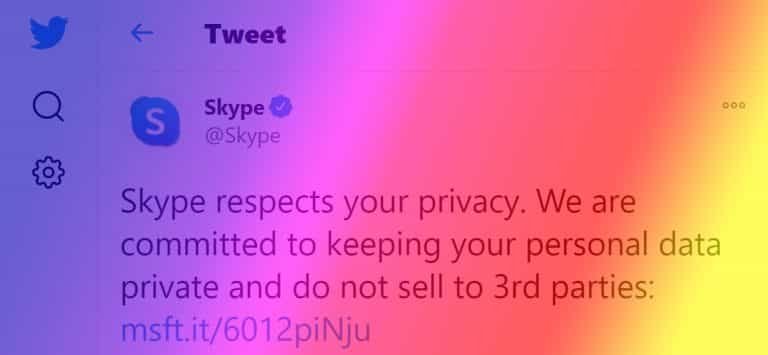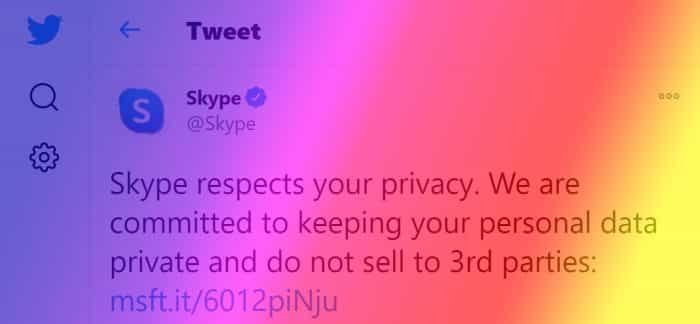 WhatsApp has been badly criticized since the declaration of a new privacy policy. This policy clearly states that WhatsApp will share users' data with Facebook. The really bad thing about this policy is you have only two choices; accept or leave. This rude behavior has turned people angry as they do not want to accept the policy nor they want to stop using WhatsApp.
WhatsApp has declared its words and there is no obvious chance that the company will change its policy. So, the users have only two ways; accept then keep using or leave and choose an alternative app to WhatsApp.
So, this is a golden time for competitors to replace WhatsApp. Skype is one of them who could replace WhatsApp and the company has tweeted at the crucial time with a hint of an alternative app:
Skype respects your privacy. We are committed to keeping your personal data private and do not sell to 3rd parties: https://t.co/FLGwMmSNHv pic.twitter.com/dupbfejr7m

— Skype (@Skype) January 8, 2021
Meanwhile, if you read the Microsoft privacy policy, it is clearly stated:
Microsoft uses the data we collect to provide you with rich, interactive experiences. In particular, we use data to:

Provide our products, which includes updating, securing, and troubleshooting, as well as providing support. It also includes sharing data, when it is required to provide the service or carry out the transactions you request.

Improve and develop our products.

Personalize our products and make recommendations.

Advertise and market to you, which includes sending promotional communications, targeting advertising, and presenting you with relevant offers.

We also use the data to operate our business, which includes analyzing our performance, meeting our legal obligations, developing our workforce, and doing research.

In carrying out these purposes, we combine data we collect from different contexts (for example, from your use of two Microsoft products) or obtain from third parties to give you a more seamless, consistent, and personalized experience, to make informed business decisions, and for other legitimate purposes.

https://privacy.microsoft.com/en-gb/privacystatement
People have started bashing Skype for misleading people and already compromising privacy. But if we read carefully, Microsoft says that it uses or obtains data from third parties for improvement of Microsoft products, not selling or sharing with third parties.
So, it seems safe, but Skype or Microsoft have to make a clear statement to satisfy users.