Last Updated on September 26, 2023 by Rizwan
Update: Tencent Gaming Buddy is now GameLoop. The new improved engine has new exciting games for you and much more.

Gameloop on Goongloo
Tencent Gaming Buddy is PUBG game emulator for PC. Also known as TGB, Tencent QQ and Tencent Game Assistant. Unlike other Android game emulators for PC (BlueStacks, KOPlayer, Memu, Andy, GenyMotion, etc) Gaming Buddy by Tencent is the only dedicated PUBG mobile edition game launcher for PC or laptop.
Do not confuse with PUBG PC edition which was specially released for Windows operating system. That was causing many problems like slow performance, inefficient CPU and RAM usage and slow gameplay etc. Gaming Buddy for Windows PC is different from PUBG PC game.
Alternative: PUBG LITE PC Edition is also available now. Lite version is best for computer with low end hardware and normal graphics card. Download PUBG LITE for PC – PlayerUnknown's Battlegrounds here.
It is an Android emulator with preloaded PUBG Android edition. Still confused? Lets consider it like BlueStacks with only PUBG game pre-installed. When it comes to dedicated game player, it is obvious that all settings are already tweaked to make emulator engine fully optimized for PUBG, exclusively.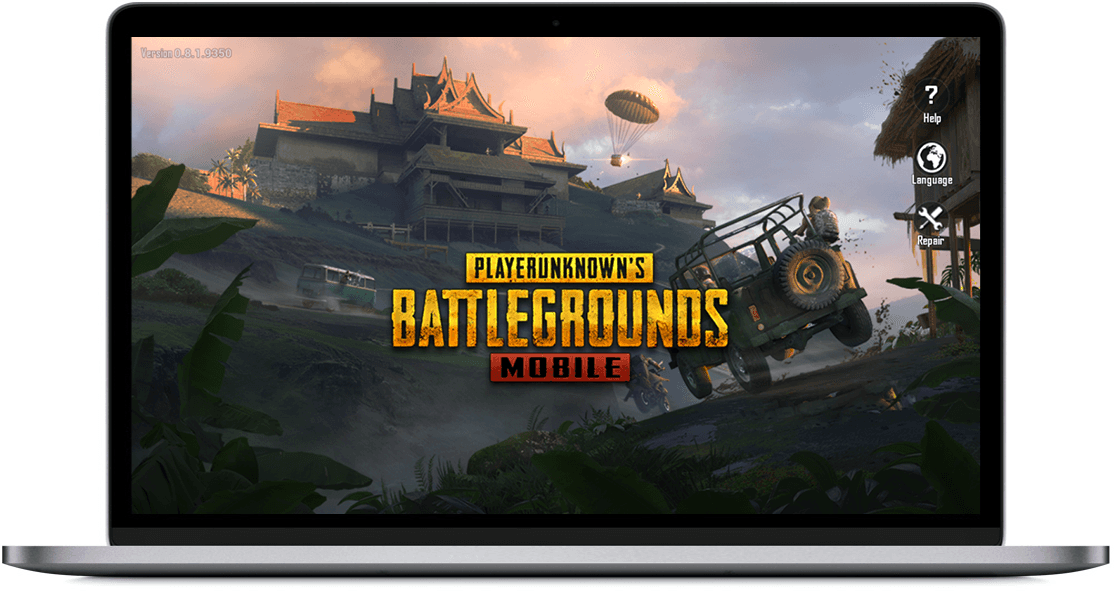 Tencent Gaming Buddy (Tencent Game Assistant)
Have you tried to download PUBG for PC? It sucks because of its size and installation. But it is not over yet. When you try to install and play PUBG PC version you will face slow performance and gameplay. That is what really sucks.
Tencent brought a solution to play PUBG on PC. You will actually play PUBG Android version on PC by using Tencent Gaming Buddy. No need to download separate PUBG APK for Android emulators for PC like Bluestacks, Memu, Genymotion blah blah blah!
All you have to do is download Tencent Gaming Buddy PUBG emulator for PC to enjoy PUBG mobile version for Windows PC.
What is Tencent Gaming Buddy (TGB)?
Tencent Gaming Buddy (also known as TencentGameAssistant) is an Android PUBG emulator for PC. It is pre-loaded PUBG Android emulator for Windows PC. It means no need to download PUBG APK separately as in case of other typical Android emulators for PC like Bluestacks, Memu, Knox, KO Player, Android Studio, Andy and so on.
Tencent PUBG emulator for Windows is totally free! Just like mobile version of PUBG you can enjoy all goodness on PC without purchasing the PC version of game.
If you have played Windows version of PUBG game you must have noticed the flaws in graphics and performance. It is due to hardware requirement issue. PUBG for PC needs very high system requirements. Most of our PC or laptops do not meet those system requirements or even near to them. But Tencent Gaming Buddy runs perfectly even on an old PC with low hardware specifications.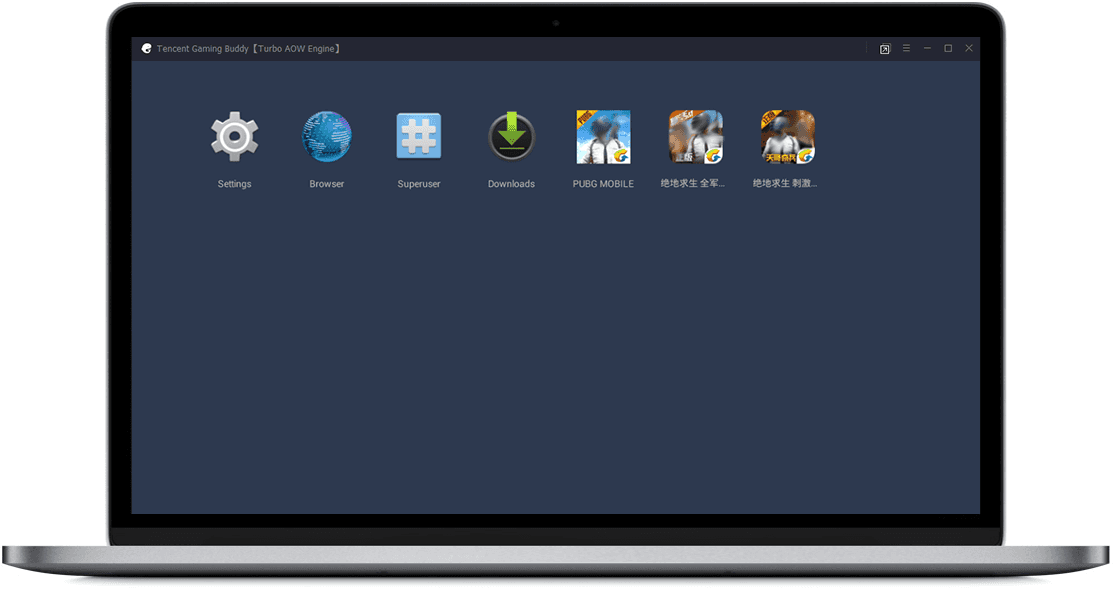 Tencent PUBG emulator is especially optimized for this game. It means no useless components are included in game engine.
Tencent PUBG requires not configuration. Just download it, install and run. Everything is already set to play PUBG on PC just after you install it. What can be easier than it?
Playing PBUG on PC is much easier and gives better game control as compared to mobile.
TGB Supported Games (updated)
Here is a list of TGB all supported games:
Player Unknown's Battle Grounds PUBG (mobile)
Arena of Valor
Mobile Legends Bang Bang
Clash of Clans
Clash of Kings
Lords mobile
Yul Gang
Idle Heroes
Honkai Impact
more coming soon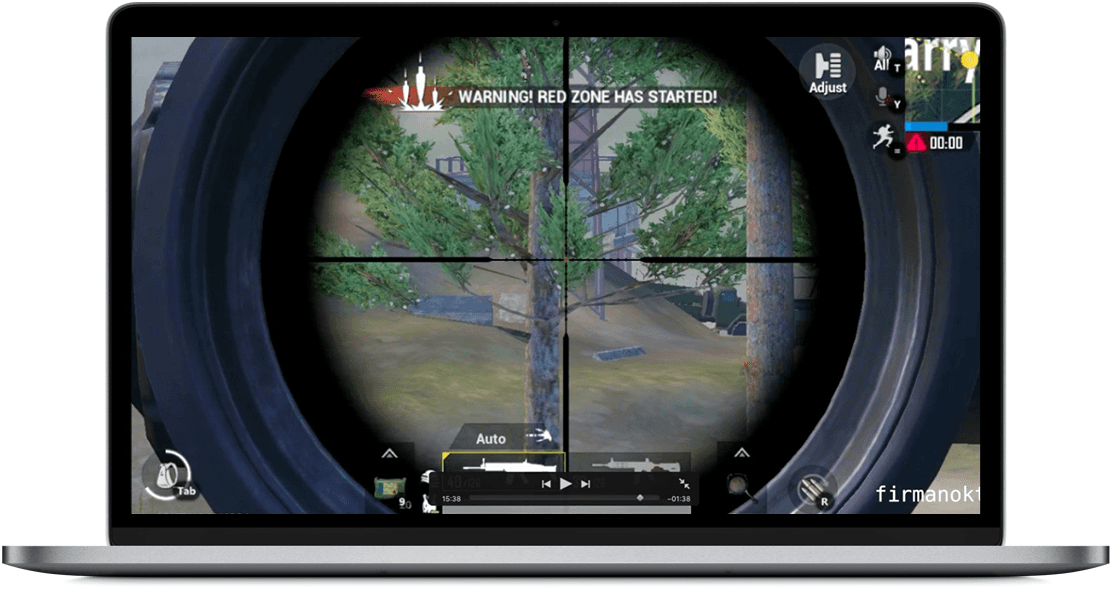 Play PUBG Android version on PC
PUBG has proven very successful game of the year 2018 and 2019 as well. It was initially released for PC and Xbox. The game was successful enough so made its way to mobile and PlayStation. Both Android and iOS versions of game were available to download for free. While the PC version of this game is not free. You have to purchase PUBG for PC if you want to play the pure Windows version (not recommended unless you have a gaming PC or gaming laptop).
A large number of gamers were not able to play PC version of PUBG game because system requirements of this game were beyond the range of a typical home computer or laptop. You must have a gaming PC or gaming laptop to fully enjoy the game experience. This was a hurdle between gamers and PUBG game.
Tencent offers a brilliant solution in form of Gaming Buddy PUBG emulator for PC. It is especially designed and developed for this game only. The best thing about this emulator is almost zero configuration. The emulator already has game installed. You just need to download and install it. The game is perfectly ready when you first launch Tencent Gaming Buddy emulator for PUBG.
(TGB) Tencent Gaming Buddy Features
Here is a brief list of features:
Dedicated Android emulator for PUBG on PC
Easy installation
Zero configuration
Customize game controls, display quality, language, graphic rendering and more.
Supports old computer with average hardware and graphics.
Optimized for PUBG game only.
Absolutely free!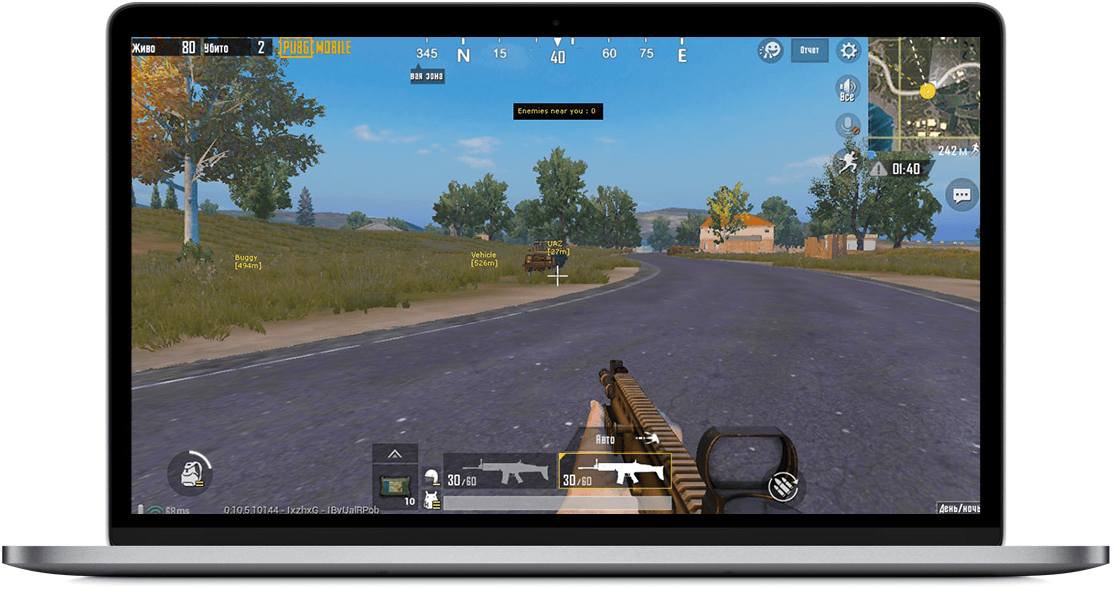 How to use (TGB) Tencent Gaming Buddy on PC?
Using Gaming Buddy is very easy. No need to download anything else. Just download Tencent Gaming Buddy emulator and install. Installation is pretty easy. Just follow installation instructions and you will be ready to start game in a few clicks.
Please note that game data files are downloaded during installation. The download size may vary about 1.5 GB to 2 GB or a slightly more.
PUBG mobile version vs Tencent PUBG PC version
There is nothing different between Android/iOS version and Tencent PUBG version for PC. Gaming Buddy uses APK and emulates it using Android emulator for PC. That is why both are same. But there is one difference, the device would be PC instead of mobile so mouse and keyboard will be used as game controls instead of touch screen and tilt.
How to install PUBG Mobile on Windows PC using TGB?
Here is an ultimate tutorial on how to install PUBG Mobile on Windows 10 PC.
Learn how easy it is to install PUBG Mobile on PC using Tencent Gaming Buddy (aka Tencent Game Assistant). You can install PUBG on Windows 10, Windows 8 and Windows 7 easily without any installation issue.

Let's break into steps and make this tutorial even easier.

1- Download Tencent Gaming Buddy for PUBG Mobile

First, you need to download Tencent Gaming Buddy here to play PUBG on Windows. This is a small file of almost 9 MB in size.

This file will download in a few seconds or minutes, depending on your internet connection speed. the file will be saved to 'Downloads' folder or whatever location you choose for download of Tencent Gaming Buddy file.

2- Run installation setup

When download is complete, open the downloaded file (installer). Now follow these steps:

Click Customize first instead of install button.

Select the Path or folder/directory where you want to install PUBG. TGB usually selects the last drive on your disk or the drive having largest free space. We recommend you leave it as it is at default path (unless you literally do not want to save game in that drive).

Now click install button.

Wait a while to start the process and then press Start button.

3- Wait for PUBG download and install

The installation will take time to download game. This installer will first download the app (game engine) which will be used to launch game, then it will download the PUBG Mobile APK file.

Here is an how to fix Tencent Gaming Buddy PUBG stuck at 98% issue in Windows.

4- Run PUBG Mobile on Windows PC for first time

When PUBG is completely installed, Tencent Gaming Buddy will ask you select one of the following resolutions for PUBG:

SD 720p (for normal computers)
HD 1080p (for good computers)
Ultra HD 2k (for gaming computers with Nvidia or AMD GPU).
See the full tutorial on how to install PUBG Mobile on Windows PC using TGB.
Tencent Gaming Buddy PUBG game controls on PC
Here is list of game control (keyboard and mouse) on PC.
| | |
| --- | --- |
| WASD | To move forward, left, backward and right. |
| Space Bar | Jump. |
| C | Crouch. |
| Z | Prone. |
| Free Look | ALT and use the mouse to look around. |
| Left Click | Fire, Punch or use Melee Weapon. |
| Right Click | ADS. |
| Shift | Sprint. |
| Mouse Lock | AutoRun. |
| Throwable Items | 4, 5, 6. |
| Healing Items | 7, 8, 9, 0. |
| F1 | For a quick look at all the controls. |
| F | To Interact. |
You can use 'more' button for more settings and options.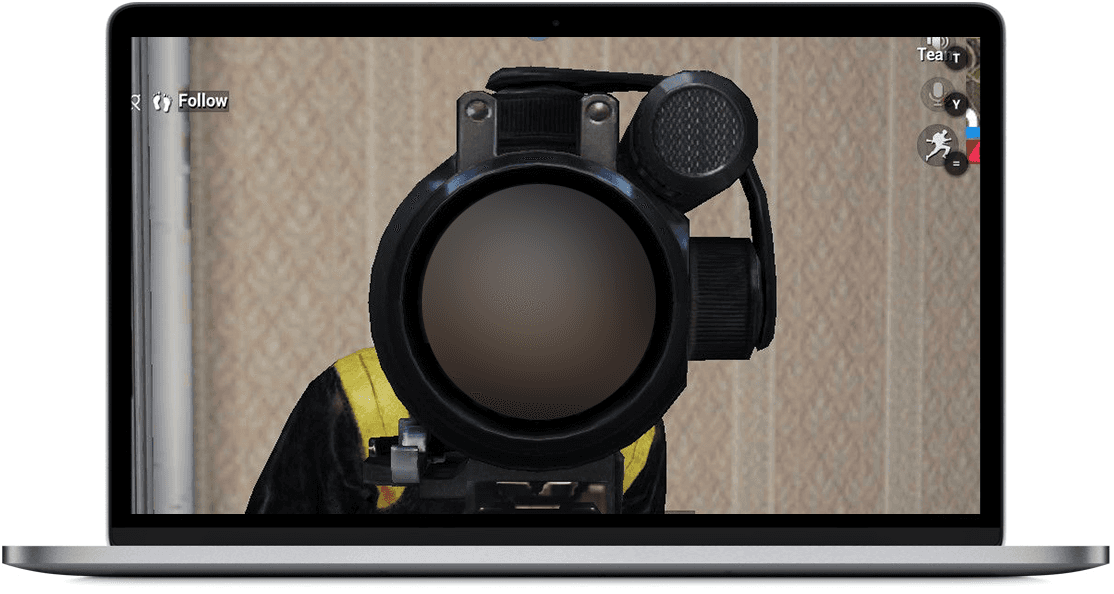 Tancent Gaming Buddy FAQs
What version of Windows is supported?
All versions of Windows are supported including Windows 10, Windows 8/8.1 and Windows 7. Windows XP and Vista also support but some extra installations are reqired such as .NET Framework, Service Pack 3 for XP.
What are best alternative emulators for Android to play PUBG?
If you want to try alternatives to Tencent Gaming Buddy for playing PUBG on PC, here are some alternatives:
Memu
KOPlayer
GenyMotion
KNOX
Remix OS
Android Studio
Andy
And many more. But none of these is actually better than Gaming Buddy because it is official app from Tencent. BlueStacks might perform well, depending on hardware.
I am using Gaming Buddy PUBG emulator on laptop. Can I play with my friend who is playing online from Android phone or iOS using iPhone?
Mobile players can play with mobile players while emulator players are matched with emulator players. It can be cheated if emulator purely behaves like mobile device.
Is PUBG free or cost money, purchases etc?
It depends on platform. PUBG on Steam and XBOX and PC edition are not free. But mobile edition is 100% free. Tencent Gaming Buddy runs on computer but it is actually mobile version. So it is absolutely free.
How to download PUBG on Tencent Gaming and install?
You do not need to download and install the game yourslf. PUBG game comes pre-installed in Gaming buddy software.
How to download and install other games in TGB?
This is exclusively designed and optimized for PUBG but in fact TGB is an Android emulator. Tencent has either disabled or hidden all unnecessary features of Android to keep things focused to maximum.
There is no Google Play Store app but you can download games using the hidden browser. The software does not support drag and drop APK files but still there is a way to install APK files.
But why bother with TGB to play other games? Why get your hands dirty when there are better alternatives? After painful APK download and installation, why play your favorite games on an emulator which is not designed for every game?
There is a way to play games with better performance without painful hacks and tricks. Download BlueStacks. The most popular Android emulator for desktop PC and laptop.
How to remove TGB from Windows?
Uninstall process is very simple. If you can uninstall other installed programs on Windows then you have to repeat the same uninstall steps for Tencent.
Follow these steps to uninstall:
Go to Control Panel.
Programs and Features > Uninstall a program
Select Tencent Gaming Buddy from list.
Click on Uninstall.
Follow uninstall options.
Loading stops at 98 percent. How to fix it?
This might happen due to various reasons. Try these:
Disable Windows Defender Antivirus.
Uninstall or disable all Antivirus software.
Re-install Gaming Buddy.
A detailed tutorial on how to fix TGB PUBG 98% loading error is here.
How much disk space is required to download TGB?
Size may vary for each update. However, 1.5 to 3 GB disk space is sufficient for successful download.
How to speed up TGB for PUBG game?
TGB is already optimized for best performance. But you if you are still not satisfied with performance you might try following things:
Upgrade RAM
Replace your graphics card with Nvidia or AMD.
Update DirectX 11 to DirectX 11.2 on Windows 7 or DirectX 12 on Windows 10
Uninstall antivirus software
In game settings, reduce FPS (frames per second) and change resolution to 720p.
Learn more in this comprehensive tutorial on how to fix TGB PUBG lags and speed up gameplay.
What are Tencent Gaming Buddy system requirements?
Here are system requirements:
Operating System : Windows 7, Windows 8/8.1, Windows 10
Processor / CPU : Intel Dual Core or AMD 1.8 GHz
Memory / RAM : 3GB at least
Storage space : 1.6 GB free disk space
DirectX version : DirectX 9.0c
Graphics card / GPU : ATI/AMD Radeon HD2600/3600 or NVIDIA GeForce 8600/9600GT
Game sound is too low even of full volume. How to increase TGB game volume?
You might be struggling with system volume of Windows in Taskbar. You must increase volume in TGB emulator because the emulator has its own volume adjustments.
Learn how to [Fix] Tencent Gaming Buddy (PUBG) low sound, Voice/ Mic Not Working?
How to Fix "Can not launch gaming buddy" error?
Try a system restart and try again to launch the game. If simple restart does not work then try shut down and then start the Windows.
What is PUBGM?
Player Unknown's Battle Ground mobile.
Can not reinstall Tencent GB on Windows 10. How to fix this installation problem?
If you have uninstalled/removed TGB from Windows and did not reboot your system then you need to restart the computer. If problem exists try a system shut down and then start again.
How to resolve Issue with VMWare?
Virtualization software like VMWare workstation etc cause problem with Android emulators. There is the same problem with BlueStacks App Player. Emulators can not run parallel or in presence of virtualization software. The best solution is to keep any one of these. If you want to install TGB at any cost, then you have to disable or uninstall virtualization software.
Where is PUBG mobile.exe file which I downloaded?
By default it is downloaded in Download folder. If you have changed location or can not locate the downloaded .exe file then go to your browser or download manager which you had used to download file. Check download history or properties and use open folder or open file location option.
What version is better between TGB or TGB beta?
Beta versions are aimed for testing with no guarantee of stability or security. You have to test it on your own risk. Though you can experience new features before the stable release, beta version is not suggested for serious players.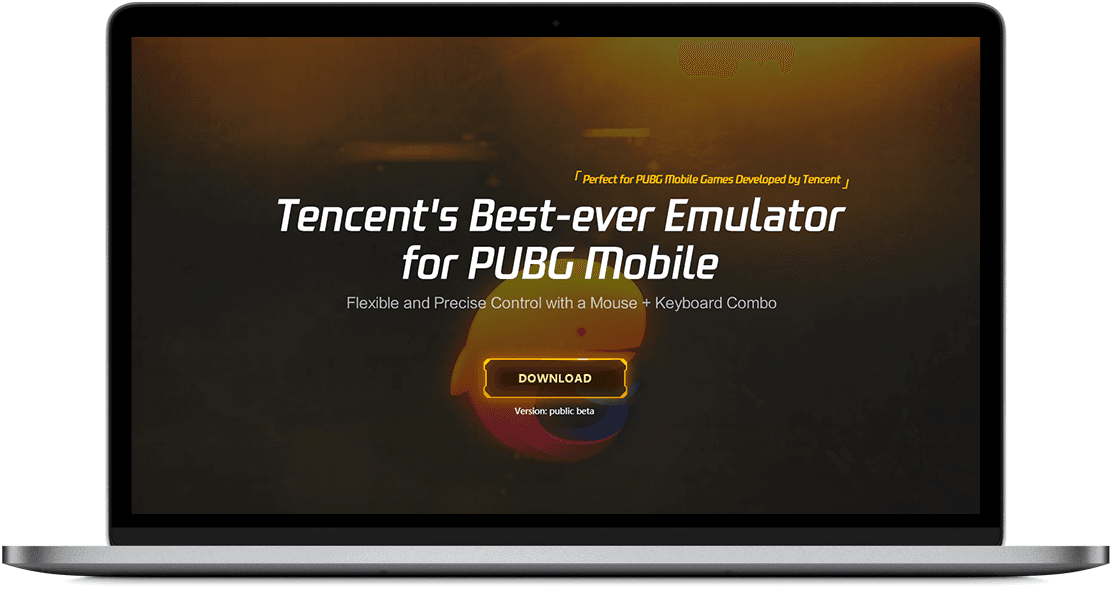 TGB is best for PUBG
If you have been using BlueStacks or any other Android emulator for PC you must try Gaming Buddy by Tencent. Playing PUBG game on BlueStacks is easy but Gaming buddy for PUBG is super easy.
Other alternative Android game emulators to BlueStacks are even far behind. So Tencent Gaming Buddy is the number 1 option and best way to play game with peak performace.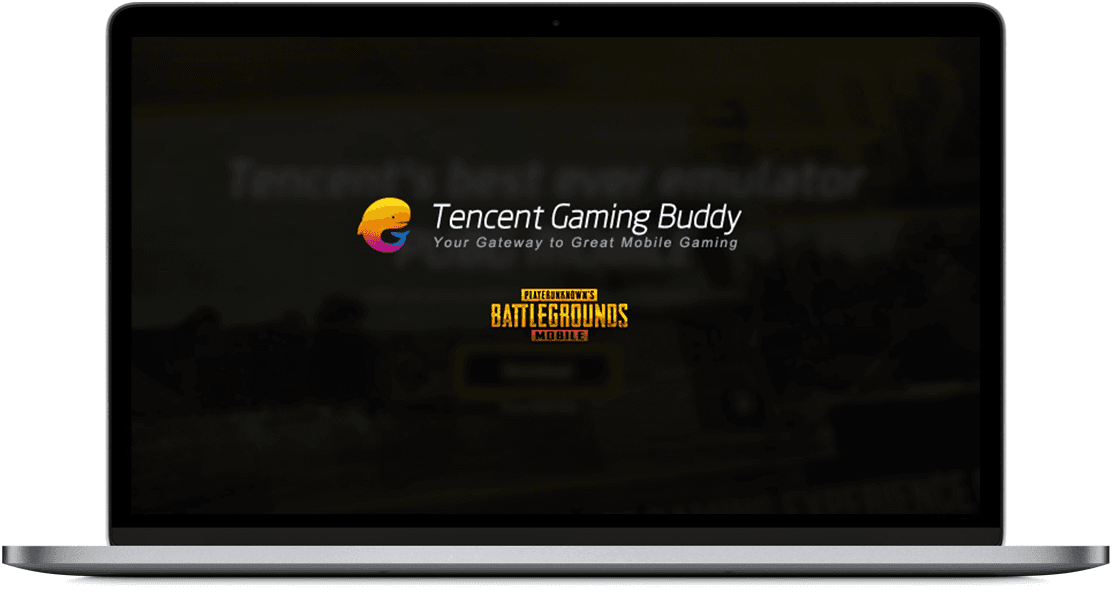 In case you already have BlueStacks installed on PC or laptop and do not want to bother with another game emulator, then you might stick to BlueStacks. Though not particularly optimized and configured for PUBG game, it is next best alternative to Tencent Gaming Buddy game emulator for PC.