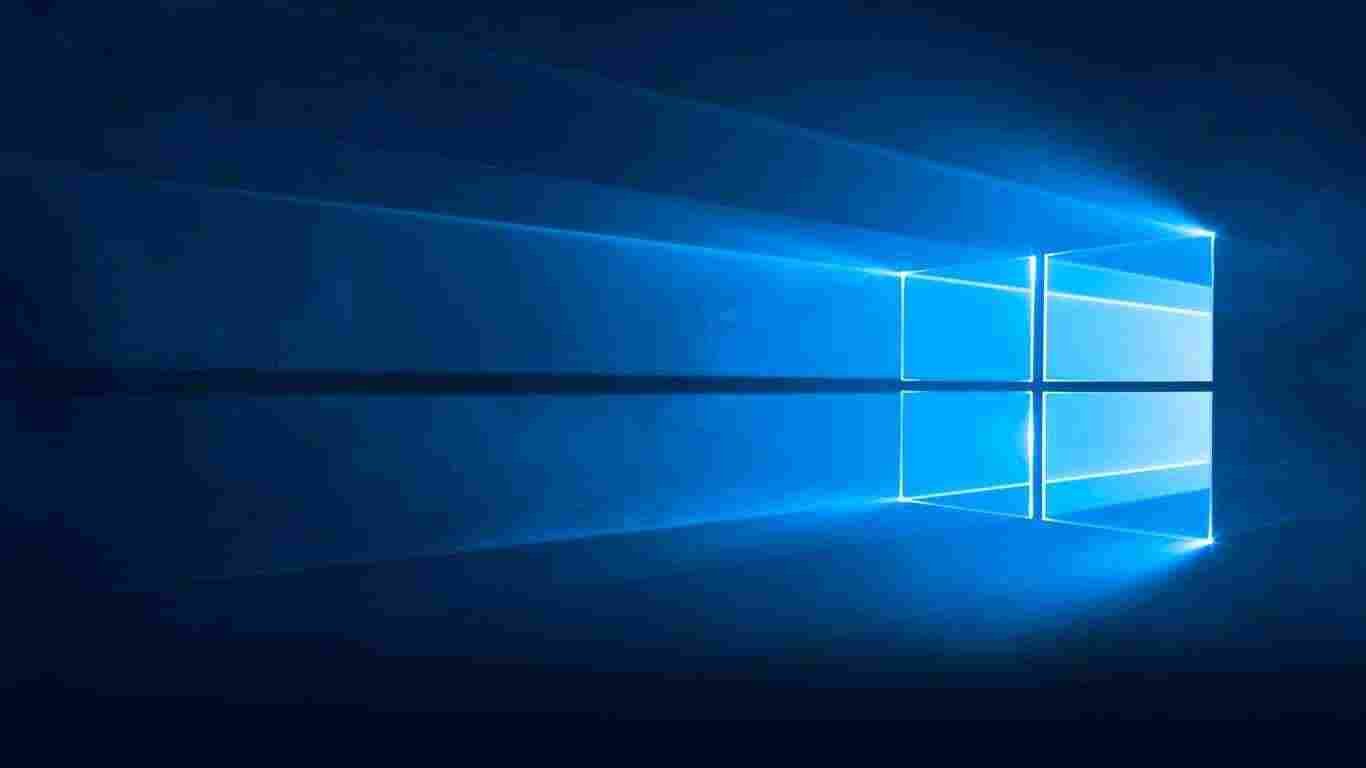 Here are Windows 10 direct download links for the latest versions.
Windows 10 (version 21H2) Download
Released on November 16, 2021. Learn more about Windows 10 (version 21H2).
Windows 10 (version 21H1) Download
Released on May 18, 2021. Learn more about Windows 10 (version 21H1).
Windows 10 (version 20H2) Download [2009]
Released on October 20, 2020. Learn more about Windows 10 (version 2004, codename: 20H2).
Windows 10 (version 20H1) Download [2004]
Released on May 27, 2020. Learn more about Windows 10 (version 2004, codename: 20H1).
Windows 10 (version 1909) Download [19H2]
Released on November 12, 2019. Learn more about Windows 10 (version 1909, codename: 19H2).
Windows 10 (version 1903) Download [19H1]
Released on May 21, 2019. Learn more about Windows 10 (version 1903, codename: 19H1).
Windows 10 (version 1809) Download
Released on October 02, 2018. Learn more about Windows 10 (version 1809, codename: Redstone 5).
---
Despite all its goodness, a direct way to download Windows 10 ISO is not easily available But that is why we met here.
Where there is a will, there is a way.
Windows 10 is the best and most reliable desktop operating system. It is developed, owned, and distributed by Microsoft. The best method to install Win 10 is to download Windows 10 ISO latest version with the full version of installation files. The download and installation process becomes easier when you have an ISO file of Windows 10, rather than using Media Creation Tool or other tools.
Here is why you should download Windows 10 ISO image file:
You can direct download Windows 10 ISO file and save it for further usage.
You can use your favorite Internet Download Manager app for faster downloading and with resuming option.
Unlike Media Creation Tool or Windows 10 Update Assistant do not have resume or recovery option if the downloading fails once, no matter it happened due to internet disconnection, slow download speed, power failure or system crash. You have to restart downloading from 0% anyway.
Once downloaded ISO file, you can use the file on multiple computers for Windows 10 installation without downloading them for each device.
You may tweak the ISO to customize according to your needs or even modify to install Windows 11 on old and non compatible devices too.
You can either create a bootable Windows 11 USB or burn DVDs without repetitive downloads.
With downloaded ISO file you have comfort of installing or upgrading Windows 11 directly from hard disk (by mounting the image or just extract and run setup).
Download Windows 10 ISO image files (All Versions)
Here we have listed all versions of Microsoft Windows 10 released till now, from first release to the latest version. Have a look and choose your favorite version.
Click on any version below and you will land to the ISO download page.
How to download Windows 10 ISO image?
Yes, you already know this very well. But this knowledge will help you overcome confusions that you face when you see a variety of ISO download options. Have to every came to a point where you stop for a while and started thinking about:
What are Windows 10 versions? And how many versions do exist?
What are Windows 10 editions then? And which one is best for you?
What is Windows 10 build number? Why should I care about them?
What is system architecture for downloading Windows 10 ISO? And why does it matter?
How many languages does Windows 10 support? Can I get Windows 10 in my native language?
You generally have to go through these selection steps whenever you try to grab a fresh copy of Windows 10 ISO image from the official website or servers. Would not be it nice if you already know what these terms mean and make the best decision to choose the most appropriate file?
It certainly does and let's start learning them right away!
Windows 10 Versions
Microsoft assigns a number to every stable release of Windows 10. Though there are many updates released after a few weeks but the version name is assigned to only major releases.
If every minor update would be given a version number, there would be a lots of versions and have produced a lot of junk. That's why only major stable release have numbers.
Here are all Windows 10 versions released so far:
Windows 10 (version 1507) – July, 2015
Windows 10 (version 1511) – November, 2015
Windows 10 (version 1607) – Aug, 2016 – Anniversary Update
Windows 10 (version 1703) – April, 2017 – Creators Update
Windows 10 (version 1709) – Oct, 2017 – Fall Creators Update
Windows 10 (version 1803) – April, 2018
Windows 10 (version 1809) November 2018
Windows 10 (version 1809) October 2018
Windows 10 (version 1903)
Windows 10 (version 1909)
Windows 10 (version 2004 20H1)
Windows 10 (version 2004 20H2)
Windows 10 (version 21H1)
Windows 10 (version 21H2)
Don't confuse with main Windows versions (Windows XP, Windows Vista, Windows 8) with Windows 10 versions that are very specific to Windows 10 operating system only.
Windows 10 Versions History: Learn more here >>
Windows 10 Editions
These are actually the categorized levels of Windows, developed for specific group of people and organizations. First have a look at all popular editions of Windows 10:
Besides these most used editions, Windows 10 also has a few other editions such as Windows 10 for Workstations, Windows 10 N series that are only specific to a small group of organizations or territory. Therefore, we have not included it in favor of avoiding confusions.
These editions have separate levels of features and price tags. Therefore, be careful while making a purchase or buying a license or product key for Windows 10.
Windows 10 Build Number
Build numbers mostly matter in Windows 10 preview releases, but they are attached with stable versions as well. These build numbers are generally assigned with year, month and date of that specific build release. But it is not mandatory as Microsoft has obviously rights to name the build number whatever they want.
The most critical time when you might care about build number is when you want to check you have the latest version of Windows installed. You can compare the current version to the latest Windows 10 update build number. If you have lower build number installed, you should download and install Windows 10 latest updates.
System Architecture (64-bit or 32-bit)
The system architecture actually refers to the CPU architecture of your computer system. There are two types of system on the basis of architecture:
64-bit (x64)
32-bit (x86)
Yeah, you might have wondered in your life either should you download Windows 10 64-bit or 32-bit ISO file? There are a lot of ways and tools to detect if your computer has support for either 64-bit or 32-bit operating system. One of the easiest method to solve this myth is to open computer properties or launch DirectX diagnostic tool and see which type of Windows architecture you already have installed.
It is worth mentioning here that the 64-bit supported computer can run 32-bit Windows operating system too. While the 32-bit system architecture is limited.
If you are still wondering whether should you install 64-bit of Windows 10 or 32-bit? The answer is 64-bit, if supported, otherwise 32-bit is also not too bad for everyday computing.
Windows 10 Supported Languages
There is a decent number of language support available in Windows 10. Unlike previous versions, Windows 10 prompts to choose the language before downloading the ISO image. Though this is an extra step, it saves us downloading all language packs that are unnecessary for us.
In past, the user had to choose the language during installation, but now language packs have become so bulky that including all languages will considerably increase the downloadable ISO file size. And it will consume more internet data, more disk space and will require a larger number of DVDs or a larger capacity of USB flash to create an installation media.
Meanwhile, Windows 10 supports following languages:
English (United States)
English (United Kingdom)
Chinese (Simplified)
Portuguese (Brazilian)
German
French
French (Canada)
Russian
Japanese
Italian
Dutch
Spanish
Spanish (Latin America)
Polish
Turkish
Swedish
Czech
Arabic
Korean
Chinese (Traditional)
Finnish
Thai
Windows 10 Features
Microsoft added a lot of new features in Windows 10, as well as some features that were available since Windows 98 to Windows 2000, Windows XP, Vista, Windows 7 and Windows 8 have removed in Windows 10.
Windows 10 New Features
Windows 10 added a number of new features, such as the ability to switch between a touch-optimized interface (known as tablet mode) and a classic desktop layout akin to Windows 7, as well as live tiles from Windows 8. Unlike earlier versions of Windows, which had most, if not all, significant features done by RTM, Windows 10 continues to get major features and modifications after it is released to the public. Windows 10 is described by Microsoft as a "operating system as a service" that will receive continual feature and functionality updates. This is reinforced by the option for enterprise environments to receive non-critical upgrades at a slower rate, as well as the usage of long-term support milestones that will only receive critical updates, such as security patches, during the course of their ten-year support lifecycle.
Bundled apps
Microsoft Edge
Development platform
Gaming
DirectX 12
Xbox One integration
Game Bar and game DVR
Shell and user interface
Action Center
Command line
Continuum
Cortana
Start Menu
Task View
System Settings
Security
Windows Hello
Recognition
Bundled Apps
Microsoft Edge
Miscellaneous
Shell and user interface
Cortana
Desktop
Start menu
Tablet mode
System settings
Bundled apps
Microsoft Edge
Development platform
Windows Subsystem for Linux
Project Centennial
Action Center
Desktop
Command line
Cortana
Lock screen
Start menu
Tablet mode
Windows Ink Workspace
System settings
Miscellaneous
Bundled apps
Microsoft Edge
Miscellaneous
Shell and user interface
System Settings
Deployment
Configuration
Accessibility and Privacy
Security
Windows Analytics
Settings
New keyboard shortcuts
A full and updated list of Windows 10 features is here >>
Windows 10 Removed Features
Windows 10 is the successor to Windows 8.1 and a version of Windows NT. In comparison to Windows 8 and Windows 8.1, some aspects of the operating system were deleted, and future feature updates to Windows 10 brought more modifications to the functionality available.
Some features regarding Windows shell, system components, media features, Internet and networking as well as bundled software have removed in Windows 10. Almost every new version of update depreciates some features.
A full and updated list of Windows 10 removed (depreciated) features is here >>
From CDs to ISO – My Little Story
I still remember those good days when we used to install Windows using CDs (compact disc) and DVDs (Digital Versatile Disk). I (and you too) had used CD to install Windows 98, Windows ME, Windows 2000 and the legendary Windows XP. These all were available in a single CD. Then Windows Vista released in DVD, though I had tried Vista only once but honestly, my old Pentium 4 PC was unable to handle it properly and I personally disliked it for the huge installation size. There was no very special things in Vista that could convince me at that time to prefer it to Windows XP, besides fancy effects, transitions and bulk installation size.
Initially, Windows 7 was installed using Windows 7 DVD, yes a single DVD is still sufficient to install Windows 7. Honestly speaking, I came to know abut Windows 7 in start of 2011 for the first time (LOL). I bought a DVD and installed it on my Pentium 4 PC. I was again surprised to see nothing special than Windows XP. However, this time I pleased to see most of libraries (dot NET Framework, and others), an updated Windows Media Player and almost any device driver pre-packed in Windows 7. That was a lot more and soon I felt Windows XP has become a thing of past, yet I love it till now. People still use Windows 7 DVDs but most people have either moved to Windows 10 and Windows 11. However, Windows 7 ISO can be used to create a bootable flash drive to make installation process even easier and faster.
With Windows 8 and next versions, most people prefer installing Windows using ISO files. Though installing Windows 10 from ISO is convenient as compared to purchasing Windows 10 DVD and then safeguarding the disc, getting ISO is not that straightforward officially. Especially if you want to try Windows 10 for free and want to download Windows 10 ISO without product key or license for trial period experience. Well, it's totally legal to download the official Windows 10 ISO from official sources and try it for trial period (unless you have good intentions and don't try to activate Windows 10 using illegal third party tools).
Microsoft's official website offers the latest Windows 10 bootable ISO image file either in form of ESD file format or downloads Windows Media Creation Tool. But both of these have limitations. In the case of an ESD file, you will need to convert ESD to ISO. Then use this converted ISO to make a bootable ISO for Windows 10. While Windows Media Creation Tool works automatically and you do not get ISO for Windows 10 to use it yourself. A fast Internet connection is also required to download and install Windows 10 with Media Creation Tool.
Media Creation Tool sounds sensible and safer to use. But it requires a fast and reliable high-speed Internet connection. Pretty nice way to install Win 10 on a single computer. But it could be horrible if you have to install Windows on multiple machines with limited data usage or no Internet at all.
That is why users wish to have an ISO image to make a Windows 10 bootable DVD or bootable USB flash disk.
Surely, searching for Win 10 ISO images on the Microsoft official website is not easy. If found, there could be numerous issues such as you can not find your required Windows 10 build or version of your choice.
Life is short. Things should be easy to access and use. At least when we are together here.
Here you can download Windows ISO images to make Windows 10 bootable USB flash or DVD.
Best ways to download Windows 10 ISO (All methods)
Here are all possible yet legal methods for downloading ISO file.
Microsoft Windows official website
using Media Creation Tool (official from Microsoft)
using Windows 10 Update Assistant (for updating to latest version)
Windowstan ISO download tool for Windows 10 downloading
Windows and Office download tool by HeiDoc
Download Windows 10 ISO on macOS, Chrome OS, Linux or Android
Web browser trick to grab ISO of Windows 10 latest version
Let's briefly describe all these methods one by one.
Download Windows 10 from Microsoft Windows official website
The best and most convenient way to get Windows 10 is Microsoft Windows 10 official website. If you place a purchase order, the company may send you ISO file link. Alternatively, If you have Windows 7 or Windows 8 operating system, you can got to Windows 10 ISO download page and download the latest version in 64-bit or 32-bit architecture.
Download Windows 10 ISO using Media Creation Tool
Microsoft loves users to download Windows 10 ISO using Media Creation Tool (MCT) as it is the official tool that works on most feasible pace. It can assist your update or upgrade process.
The drawback of Media Creation Tool is if the process crashes before complete downloading, you will lose all downloaded data and need to begin from start. No matter your computer crashed, internet disconnection, or power failure, you have to start over. This is probably the top reason why people hesitate using Media Creation Tool for downloading ISO file.
Get Windows 10 latest version using Windows 10 Update Assistant Tool
Update Assistant tool is mainly used to check for updates and then update to the latest version almost automatically. This tool does not explicitly downloads the ISO file. But if you have a very old version of Windows 10, the Update Assistant will download the whole ISO file in the background.
In short, this method is useless in most cases, for most users.
Use Windowstan tool to download Windows 10 (all versions, all editions)
Being honest, this is a modified script file that helps you download Windows 10 ISO with the similar official download page experience. For example, first you select version, then edition, system architecture, and language.
Pressing the download button will take you to the Microsoft servers but you will see nothing and the download will start immediately, either in browser or download manager.
Use Windows and Office download tool by HeiDoc
There is a Windows and Office download tool by HeiDoc that helps you download ISO files of Windows 7, Windows 8 and Windows 10. The tool is convenient but bloated with ads (even video ads) and works very slow. However, it will get the job done for you in most cases.
Download Windows 10 ISO on macOS, Chrome OS, Linux or Android
Did you know why you can't download Windows 10 ISO from it's official download page? Because Microsoft has programmed that page in such a way that whenever a Windows 10 user lands on the page, the page hides the download links interface and shows a download button that download Media Creation Tool (to spoil your direct ISO download experience).
Hmm, it means the ISO download links would be visible if we open the Windows 10 download page on a non-Windows device, such as macOS, iOS, Chrome OS on Chromebook, Linux OS (Ubuntu, Mint, etc.), or even an Android device. Yes, exactly! It works 100% and you can use this method on your mobile phone anytime and anywhere.
Web browser trick to get Windows 10 ISO download links
So, we have just learned above that you can see ISO links and download Windows 10 on a non-Windows operating system. But what to do if you have only one device in the whole world and that has one and only Windows 10 OS installed. Is there any other way to get those ISO download links on Windows 10 device? Yes, there is.
Did you know all modern web browsers have built-in developer options that can change/switch user-agent (device or operating system)? It means, if we change the device or operating system to any other than Windows 10 OS, the Microsoft Windows 10 website script will return the direct downloadable ISO links, considering that this is Safari browser running on Apple macOS, Chrome OS running on Chromebook, iOS on iPad or iPhone, or Android OS running on a smartphone or tablet, etc.
Whatever it thinks, we don't need care as we soon as we get what we have been lookin for, Windows 10 ISO direct download link from official website.
Here is how you can do this:
Open this link on your web browser (Chrome, Firefox, Edge, Opera, Brave, etc.)
Press F12 key on your keyboard.
Click on three dots > More tools > Network conditions
Go to Network tab and uncheck Use browser default in front of User agent.
Now click on the box (custom) and select any option from the list. For example, Chrome – Chrome OS or any other.
Refresh the page (press F5 key), the page will load and you will see the download option.
This method seems complicated at first, but it is a simple method with only a few steps. However, this is very helpful and you can use this method for other purposes as well where you want to change the user agent.
How to Activate Windows 10?
There are several ways to activate Windows 10. Here are most common (but legal) methods used for Windows 10 activation.
Purchase Windows 10 ISO online from Microsoft
Buy a Windows 10 genuine DVD from Microsoft
Order a Windows 10 bootable USB flash (pen drive) from Microsoft
Purchase Windows 10 product key (license keys) from Microsoft
Buy a Windows 10 laptop (a laptop with genuine Windows 10 pre-installed)
Alert: Do not use unauthorized or illegal methods such as third party activators, hack tools, scripts, free or cheap product keys from non-Microsoft vendors, a product key that you don't own, etc. Such illegal activation methods may work for you, but they may harm your privacy or even hardware.
Best tools for creating Windows 10 bootable installation media
After you download the ISO image, use any of the following tools to create a Windows 10 bootable ISO disk (DVD or USB flash disk)
Rufus (our favorite)
Universal USB Installer
WinSetupFromUSB
Ultra ISO
UNetbootin
YUMI
XBoot
There are more tools to make Windows 10 Bootable USB or disc. The file download time depends upon the internet connection speed.
Download Windows 10 [All Editions]